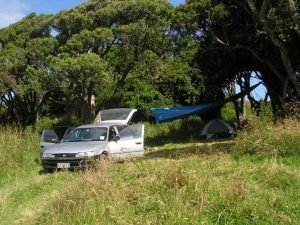 For two glorious months I travelled around the North and South Islands of New Zealand. I met a lot of different people, tried surfing, wind surfing and ate my weight in delicious foods. I often slept in tents or in a mattress in the back of my car and in Hostels. It was during my stays in Hostels that I really became part of the traveling culture. I met a mass variety of people from all over the world, Germany, India, and Paris just to name a few. We all took turns cooking and exchanging stories of our home and the things we have seen. I got to hold a tiny blue penguin, Eudyptula minor, pet a Kiwi and a Kea. I went ocean fishing with a local fisherman and saw an Albatross for the first time in my life.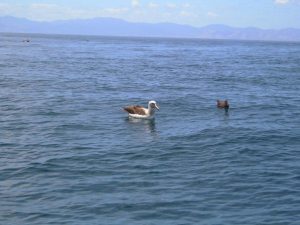 He was such a powerful bird and tried to steal the fish off of my line as I was reeling it in. The fishing guide told me that the he fad found a few dead Albatross and upon further investigation of why they had died noted their stomaches were full of plastic. That was the first time I had ever thought about the human impact on our oceans and the marine life that depends on it.  It is one thing to know about pollution and quite another to see if first hand. These birds were giant, powerful and strong and yet they were taken out by human carelessness. This trip really opened up my eyes to the global issue of pollution in the oceans and as result I spent the rest of my time helping to clean up any garbage I found at the beaches I visited.
This trip to New Zealand really kick started my desire of being a Global Citizen. I started to view the world as my home rather than just being a visitor.